Sponsoring
Watoto Samburu Foundation is largely dependent on sponsors to perform its activities. Fortunately in the past years a lot of people have our foundation at heart, which is why many ideas could actually be realized.
What can you mean to us?
We finance our projects by donations of small and large sponsors. Every now and then we organize various activities, such as for instance a sponsor diner with auction.
As a thank-you-gift for a donation of at least € 950,00 you can get a bronze 'foundation' sculpture made by Marianne Houtkamp. (click on the picture to enlarge).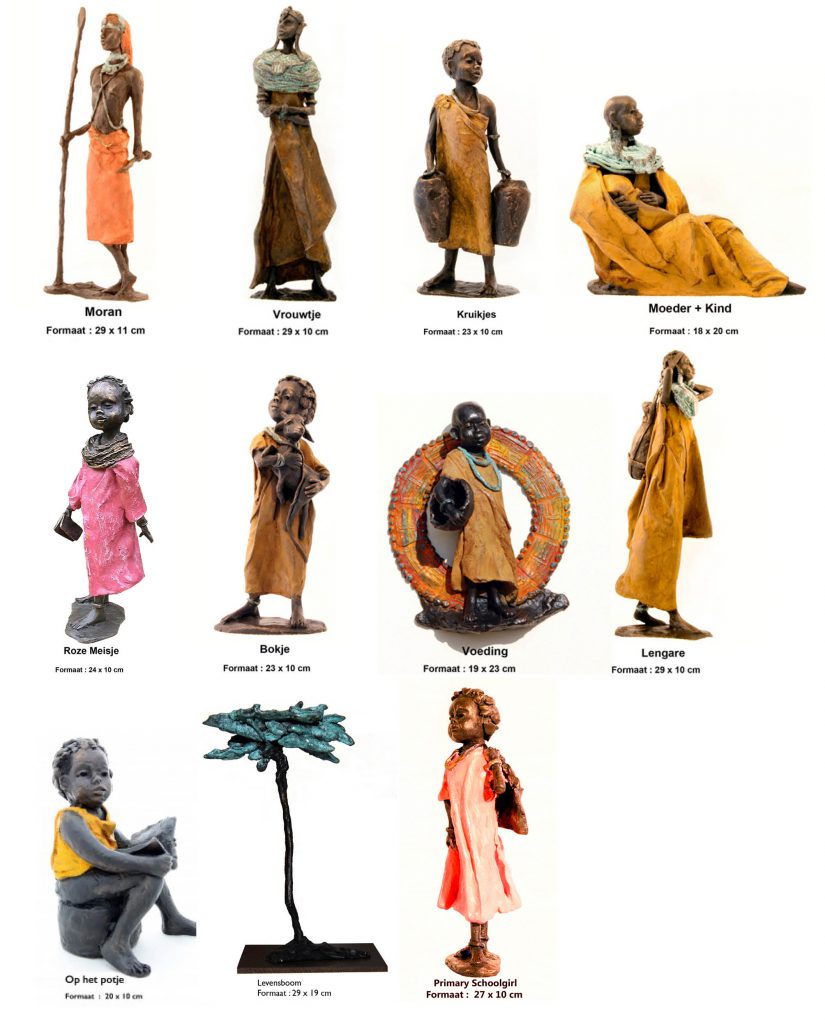 Bank account Watoto Samburu Foundation
Stichting Watoto Samburu te Laren
IBAN: NL05 INGB 0002 3066 87
BIC: INGBNL2A
Substantial gifts will be confirmed in writing.
We also accommodate so-called periodic gifts, annually over a five year period, which could meet additional tax benefits for the donor.
The Foundation has been fiscally registered as ANBI, which will often allow donors and sponsors to use their gifts for tax deduction and it will exempt the foundation from gift- and heritage tax.
The ANBI number of our foundation is: 816352239.
If there are any questions or if you want to have further information do not hesitate to contact us.